"The deep psychological and spiritual dynamics potentially brought to our awareness during ceremony require guidance, both before and after, for their full integration.
Even participants who have lovely experiences may not derive the complete benefit without some guidance and help with interpretation."
– Dr. Gabor Maté
Led by Somatic Experiencing™ Therapist, TED speaker, #1 Best Selling Author, and social activist Atira Tan, ( ATR-BC, LCAT, SEP, 500 E-RYT) who is the founder of Art to Healing, an Australian charity that supports the psychological recovery of sex-trafficked survivors, and trauma-informed integration specialist in retreat centers such as the Temple of the Way of Light. Atira is currently the head of integration at AYA Healing Retreats.
Atira has mapped the trauma recovery of hundreds of plant medicine participants in her private practice as an integration trauma specialist and co-facilitates Trauma-informed and Somatic Experiencing Plant Medicine retreats and dietas in Peru. She is also the pioneer and founder of the Trauma-Informed Plant Medicine Facilitation Program, which has over 250 graduates in 3 years.
Together, daily live Zoom classes, combined with lectures, follow-up mentoring, somatic psychology practices, teaching workshops, and hands-on dyads will be presented to provide a thorough understanding of the Somatic Plant Medicine Integration Model and a deepening in embodied communication and attunement to support the integration process in both body, heart and mind.
This training will provide students with an understanding of how to support the integration process with awareness, attention, and compassion, and is suitable for those interested in working as plant medicine integration practitioners & coaches for individual and group integration sessions.
In recent years, the literature and research around working with the sacred plant medicines and psychedelics have grown, however, what's still missing in the plant medicine world is what comes after the ceremonies. This stage of the work is called Integration, and where the "real" work starts in life.
The profound healing experiences with plant medicine do not end with the ceremony. The real work begins at this stage. How we integrate the insights that we've learned in the plant medicine ceremony, the application of the tools and perspectives we receive will ultimately determine the transformation in our lives.
In addition, the plant medicine experience often brings up traumatic imprints and memories from the past, and without the right awareness, understanding, and care, participants can be re-triggered and unsupported, leading to a deeper experience of re-traumatization. This is prevalent in the plant medicine world.
Unfortunately, the integration process after a ceremonial experience is not given enough importance in this field, nor is there ample and adequate training for integration coaches to understand how we can help participants process trauma memories that can arise in the plant medicine space, to respond effectively afterward, or to support the integration of plant medicine experiences fully in body, mind and in participants lives.
The Somatic Plant Medicine Integration Model
Plant Medicine Integration, in an unregulated sacred medicine culture, is perceived at best as an add-on. It's not well understood, and for that reason, integration work does not receive attention both within the ceremony and without.
We need, therefore, to better understand the importance of integration and what it might, context depending, consist of in order to begin to conceive of it as equally as important as the medicine itself in promoting deep healing.
Integration, in our trauma-informed paradigm at AYA Healing Retreats, is about supporting participants to become an embodiment of their insights. If within the context of the sacred medicine experience we can turn our insights into a living reality, one that we use to create new behaviors and ways of responding to difficult people and circumstances in the busyness of our every day, we've become an embodiment of our insights.
In short, the objective of integration is for the insights received through the sacred medicine experience to be embodied and a living reality, instead of a collection of experiences that fade into the background. This integration space needs to be held with safety, care, and compassion, alongside an understanding of trauma-informed foundations.
Learning to embody one's sacred medicine insights in a holistic way, that is, with the full participation of one's body, mind, and spirit and to have it manifest externally through one's thoughts, feelings and behaviors may be a lofty aspiration, but it is achievable, and what we consider to be the ultimate goal and guiding premise of any successful psychedelic integration practice.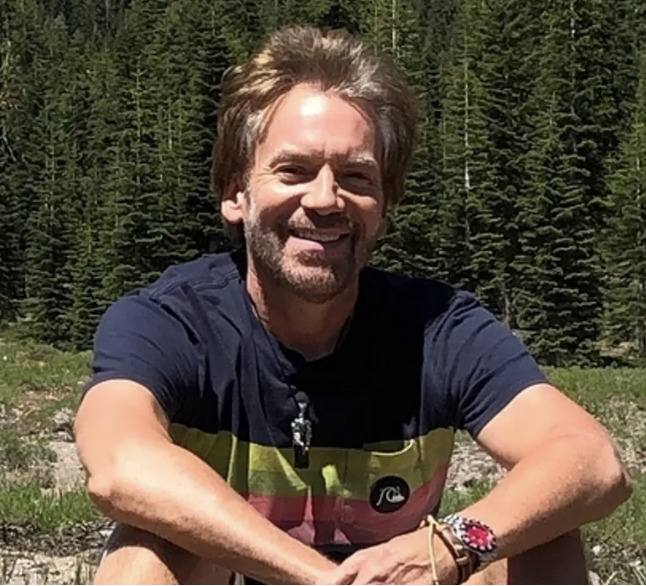 "This workshop was absolutely the best I've attended (online or in-person) in a long time.
I'm so grateful for the eloquence, attention to detail, professionalism, and depth with which this important work was presented.
This in-depth approach to integrating plant medicine experiences is definitely the missing link for me both personally and in my work in facilitating sacred ceremonies."
– Peter Brant, Breathwork Facilitator, USA
"In this training, I was taken straight back to my deepest experience and revelation of all of my plant medicine journeys in the Somatic Plant Medicine Program and I could integrate the experience even deeper. I experienced how profound integration is to resolving challenging journeys and bringing blessings into daily life in this program.
Atira has embodied the wisdom of trauma and plant medicine skillfully together. This work is essential and should be embodied by all plant medicine facilitators and in all plant medicine ceremonies and workshops."
– Paal Buntz, Founder of The Wild Man, Norway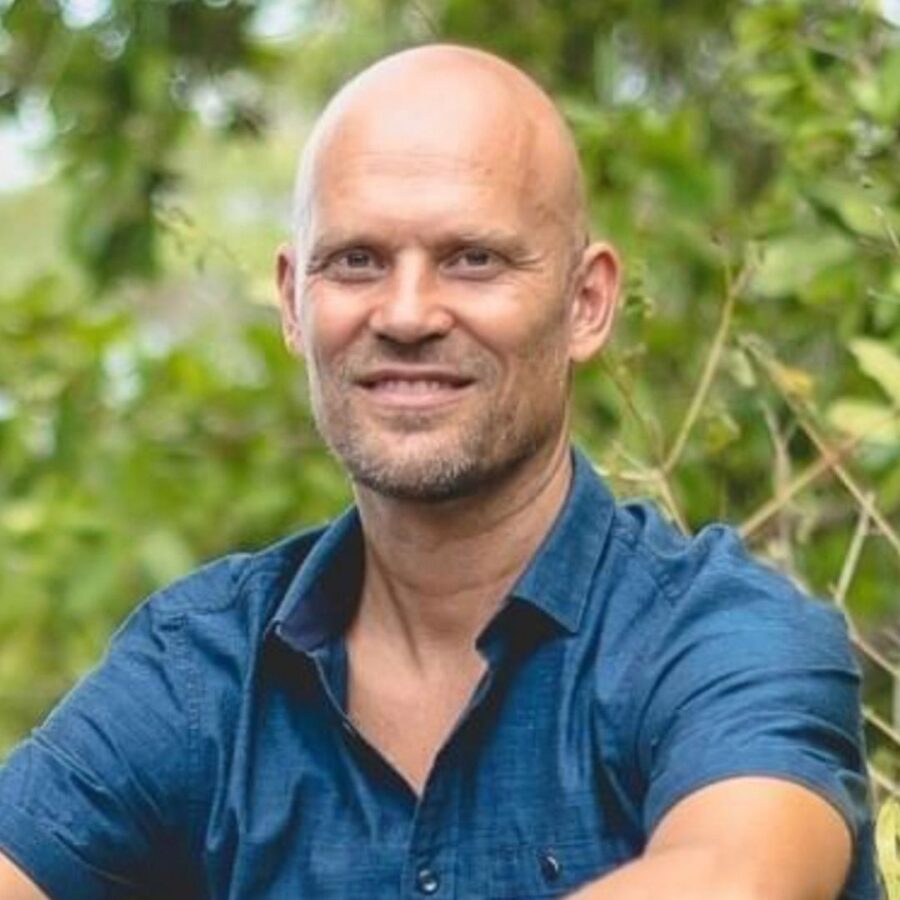 The Somatic Approach & Plant Medicine Integration
"The memory of trauma is imprinted on the human organism.
Trauma victims cannot recover until they become familiar with and befriend the sensations in their bodies: The past is alive in the form of gnawing interior discomfort.
Physical self-awareness is the first step in releasing the tyranny of the past." 
― Dr. Bessel van der Kolk(2014)
In the past few decades, there has been an exciting emergence of body-oriented therapies, alongside the field of neuroscience and its research which has changed our understanding of trauma. Our new understanding of the body/mind connection, as well as how trauma affects the brain, and how trauma is stored in the body and nervous system has revolutionized our understanding of trauma recovery and integrating resourceful insights and experiences.
Most plant medicines work with linking neurotransmitters in the brain, amongst many other things. It works somatically with intelligence which is wired in the nervous system and the body. This is the reason why there are many body sensations that arise with plant medicines, which may include heat, cold, purging, yawning, just to name a few. The language of the nervous system is SENSATIONS, and many plant medicines work with the automatic nervous system in its unique intelligence of healing.
Therefore, as most plant medicines work closely with the body/mind connection, the contemporary and emerging approaches of body-oriented psychotherapies and the bottom-up paradigm can be extremely supportive and helpful in the embodied integration process.
"I'd like to thank Atira from the bottom of my heart for this incredible and informative integration program.
I'm truly in awe of all the wisdom that Atira holds and for her ability to share such a comprehensive and effective somatic approach to psychedelic integration in such a heartwarming, embodied way.
I will continue to immerse myself in all the knowledge that Atira has shared while my heart continues to expand."
– Mia Linnéa Kjøndahl, Nurse, Norway.
"A huge thank you for the incredible Somatic Plant Medicine Integration training program. I absolutely loved it!
I learned so many things about myself, not just by observing and understanding the somatic practices that were taught, but also about my own triggers. It's wonderful to also understand the importance of working with others in a trauma-informed approach. I felt so connected to such a beautiful community where I feel like I've made friends for life."
– Kasia D'Angelo, Breathwork Facilitator, UK.
Our Program Description:
This four-day course is a deep dive into the world of somatic psychology, embodiment, trauma-informed foundations, and plant medicine wisdom.
The course consists of a hybrid of LIVE Zoom classes and workshops combined with online lectures, follow-up mentoring, somatic inquiry practices, bonus video demonstrations, and hands-on dyads to provide a thorough understanding of the Somatic Plant Medicine Integration Model.
In addition, through the experiential educational approach, students will deepen their personal skills in embodied communication and attunement to support the integration process in body, heart, and mind.
After completing this training, students will understand how to support the integration process with awareness, attention, and compassion. It is most suitable for those interested in working as plant medicine integration practitioners & coaches for individual and group integration sessions.
Our Schedule:
2 x 1 hr video lecture

2 x 2.5-hour Live Zoom Workshops

1 – 2 hrs of homework, practice sessions, and study (non-compulsory)

Follow-up Workshop: 1 x 2.5 Live Zoom Workshop (not compulsory) to share and discuss learnings from practice sessions and homework assignments.

Bonus Video Lectures
You'll learn:

Mod 1: Principles of Somatic Psychology

A foundation of Somatic Psychology

The Somatic Approach vs Talk Therapy Approaches


Building the Body-Mind Relationship

Polyvagal Theory and the Soul Nerve

10 Trauma-Informed Plant Medicine Integration Principles

Mod 2: Embodied Communication & Interoception

An introduction to Embodied Communication


Interoceptive Awareness



Self-Regulation and Co-Regulation


Expanding Inner and Outer Resources

Categories of Plant Medicine Integration
Aspects of Self in Integration

Mod 3: Somatic Plant Medicine Integration Model

An overview of the Trauma-Informed Plant Medicine Paradigm

An introduction to Somatic Plant Medicine Integration


Objectives and Goals for Somatic Plant Medicine Integration

The Model of Trauma-Informed Somatic Plant Medicine Integration

Practice Sessions

You'll receive:

24 hours of LIVE Zoom classes with Atira Tan, alongside community connections, on the 29thSeptember to 2nd October 2023. The Live Zoom  workshops will be recorded and you have 1-year access.
8 hours of 18 downloadable video lectures, and SPMI in ACTION bonus demonstration videos.
1 x 2 hour follow-up group supervision online session with Atira. (Not Compulsory but highly encouraged)
5 hours of practice sessions with fellow students, and one hour of reflection writing.
Your PDF manual, worksheets and integration resources.
Access to our community group on Mighty Networks.
A certificate from AYA Healing Retreats upon the submission of homework assignments and completing the pre-requisites of the program.
Where: Online and Virtual
Dates: 29th September – 2nd October 2023
Times: 7 am PST (Los Angeles)/ 10 am EST (New York) / 4 pm CEST (Paris) / 3 pm BST (London) / 9 pm ICT (Bangkok)
*This program will start on the next day for Australian and New Zealand students.
**Times are subject to change.
Early Bird finishes 15th July at midnight GMT.
Late Bird finishes 15th August at midnight GMT.
* This program can be taken as a self-paced learning experience. All live workshop videos are recorded and you have 1 year access to the content.
** Please note that 50% of the cost is non-refundable and tickets are non-transferable. Please read our Terms and Conditions before booking. Your booking is confirmation that you have read and agree to our terms and conditions.
*** Completion of the Trauma-Informed Plant Medicine Program is highly encouraged but not compulsory for this program.
**** Payment plans are available for eligible concession and unemployed students. Please email Elio at info@ayahealingretreats.com for more information.