Are you ready to make a difference in the world, sustained through feminine yogic practices, leadership and spirituality?
Event Details
ERICEIRA, PORTUGAL  |  1st – 10th October

 2022
Would you like to heal your body with ancient yogic wisdom grounded in contemporary feminine spirituality?
Are you interested in deepening your yoga practice and teaching yoga that honors the womanly body, rhythms, and cycles?
Are you ready to lead from your heart-womb with an authentic feminine leadership approach?
Or you're simply ready to prioritize your personal growth in 10 days of nourishing self-care practices, supported by a nurturing community of women and set in the beautiful coastline of the Atlantic ocean?
If you're answered yes, then this unique and specialized Swara Yoga School Yoga Alliance Women's Yoga Training is for YOU!
Based on the ancient practices of Yoga, Ayurveda, Traditional Chinese Medicine, Taoism, Tantra, and Shamanism, this training provides a solid foundation in women´s anatomy & physiology, hormonal health, daily and seasonal Ayurvedic practices, holistic nutrition for the woman's body, energetic Tantric and Taoist practices and feminine leadership for both your personal and professional development.
This Swara Yoga training inspires a grounded and embodied model for you to reconnect with your innate wisdom as a woman, regain sovereignty of the sensual body, develop self-mastery in your thoughts, emotions, and habits, as well as creating your own personal and/or social change project based on the core values of feminine empowerment, leadership, and holistic business.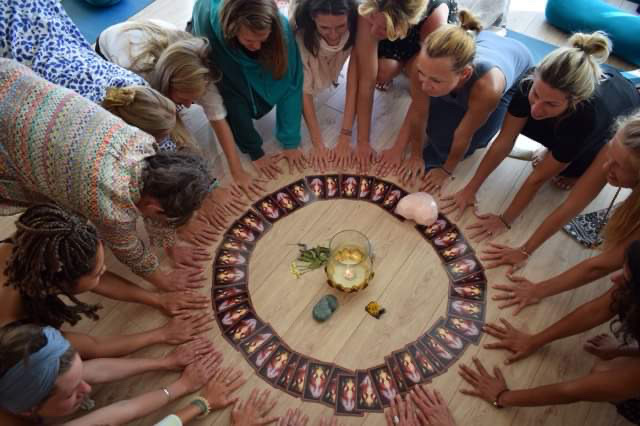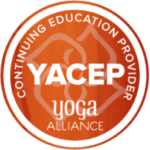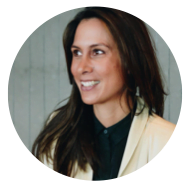 "Participating in the Women´s Health Yoga & Leadership Training was a breakthrough for me….I wanted to start my own business in personal development but I felt a bit lost during the process. This training helped me focus on where I wanted to go, who I am and how to stay centred on my path through yoga, good food and meditation."
 The Curriculum
The curriculum bellow shows the topics that we will explore in the lectures during the course in 3 modules. Complementary to the lectures, your daily yoga practice will weave these themes into your own body and will awake the subtle wisdom and internal dialogue within you.
Module 1:

Awaken your Womanly Body

Women's anatomy, physiology and menstrual cyclical wisdom.
Ayurvedic living for women.
TCM & 5 Element philosophy
Hormonal & reproductive health for vitality and aliveness.
Nutrition & nourishment for self-care.
Asana, Tantric & Taoist philosophy, pranayama, mudras & meditation.
Healing reproductive health issues with yoga, nutrition & spiritual practices.

Module 2

Nurture your Feminine Essence.

Womb anatomy, spirituality and healing.

Jade Egg Taoist practices.

Nurturing and harnessing your ovarian/heart/womb energies for healing and creativity.

Tantric philosophy, feminine roles and archetypes

Reclaiming your fertility sensual intelligence and sexual sovereignty.

Self-care practices designed for the female body, including the Mizan womb massage and other ancient traditional womb care techniques.

Somatic Psychology and Trauma-Informed approaches for women.

Module 3

Walk your talk! Lead with passion and purpose

Feminine leadership model for social change makers

Integration of the womanly way of holistic health, business, leadership and change.

Teaching and heartfelt expression from your authentic voice.

Communicate with confidence and fearlessness.

Mentorship and coaching in creating your dream business/project/life.

Holistic Business for Women
Schedule
| | |
| --- | --- |
| 7am | Yoga Practice |
| 9am | Breakfast Break |
| 10am | Lectures |
| 12pm | Lunch Break |
| 3pm | Lectures and Group Sessions |
| 5pm | Tea Break |
| 5.30pm | Yoga Practice & Meditation |
| 7.30pm | Dinner |
"Through the experience of this Women's Yoga Teacher Training,  I could feel my body and mind connection as never before. It has been a very special time for me. I was able to finally express myself and the sensations in my body, and now, I'm able to recognize my dysfunctional patterns and even learnt how to prevent them from arising. I also learned to trust, to love myself and follow my feeling and my dreams. I love the flexibility and the sensitivity of teachers, always ready to catch up what was going on in the group, making adjustments if needed."
Why are we passionate about this training?
Our modern society and traditional hatha yoga approaches taught today are primarily based on masculine and patriarchal principles and paradigms. This imbalance of our culture is why many women experience dis-ease, imbalance and disempowerment in their lives. Signs and symptoms of this include the increase in women's reproductive health issues, hormonal imbalances, depression and anxiety, and exhaustion and fatigue.
The great news is that you can change and heal your life, and build a life that honours a feminine, heart-centred way of Being Woman, and step into a holistic paradigm of embodied and empowered feminine living.
More than another yoga program, this unique course will inspire you to re-connect to your feminine power, re-ignite your passion and purpose, transform your fears and doubts into trust and intuitive wisdom to increase your self-mastery, and support you to embody your inner teacher and leader from a feminine approach of authenticity.
Portugal has been one of the best-kept secrets of Europe for decades. The most southern country of Europe and the doorway to the Atlantic make this small big country unique for its cultural heritage, stunning cliff beaches, and delicious culinary flavors. The locals are friendly and laid back, welcoming everyone that comes from abroad to visit.
Picturesquely draped across sandstone cliffs above the blue Atlantic, sunny, whitewashed Ericeira, our location for this yoga teacher training, is popular with lisboêtas seeking a quick weekend getaway. It's equally renowned for spectacular ocean vistas and excellent seafood restaurants and is also a mecca for surfers, who come here for the great waves and camaraderie. The town's old center is clustered around Praça da República, with the sprawl of newer development spreading south and north. Boasting a pristine coastline and glorious beaches, Ericeira is also the only natural surf reserve in Europe.
Our venue for our Yoga Teacher Training is a boutique guesthouse, 5 minutes walk to the beach and the 2 minutes walk to the incredible cliffs of the west coast of Portugal. This location is a very peaceful place, ideal for the work that will do on the training and you have also surfing and hiking just at your doorstep. The studio is overlooking the Atlantic Ocean and surrounded by pristine nature.
In our training, diet plays a fundamental role. All our meals are vegan/vegetarian and 80% of the ingredients are organic. Most of the vegetables are coming directly from the local community and all the meals are prepared by a qualified macrobiotic chef.
Your accommodation package includes:
*9 – nights accommodation in a standard single or twin room.
*3 delicious, healthy vegan & vegetarian meals a day.
*Unlimited Internet access.
*Your 65 Hr YA certificate and our Course Manual.
*Pay-it-forward donation to Art to Healing to sponsor one woman to receive trauma recovery support.
We offer 3 packages which include deluxe single, twin share accommodation, and a no food and accommodation option. This will be an intimate retreat with limited spaces.
All single and twin share accommodation includes:
* 9 nights accommodation in our beautiful seaside villa with views into the Mediterranean ocean.
* 3 delicious vegan/vegetarian organic meals cooked by a qualified macrobiotic chef.
* All tuition fees for 10 days.
* Free WiFi and Internet at the villa.
* Your printed training manual.
* Your $50 donation to Art to Healing to provide a woman who has experienced child sex slavery to receive therapeutic support to live a life free from slavery.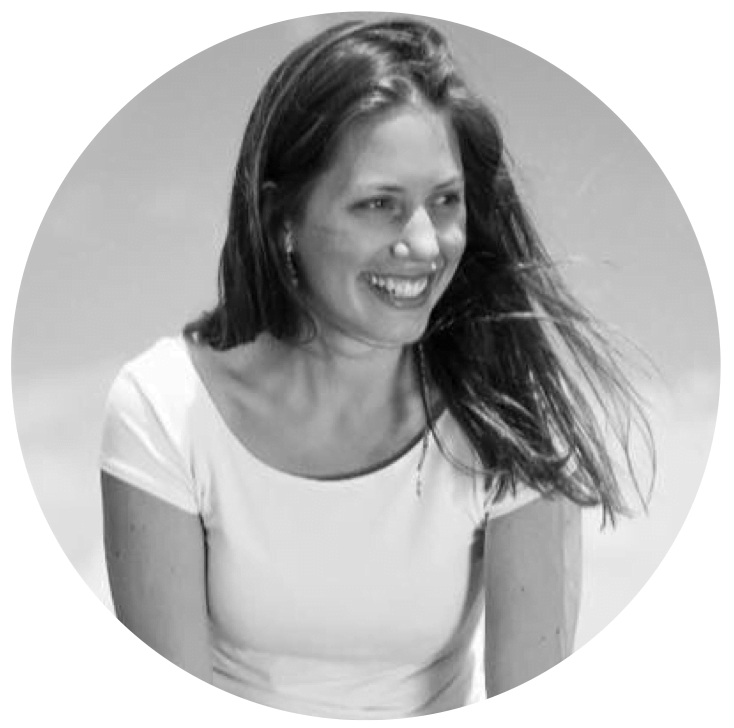 "The woman you'll be in leadership training was it truly healing experience for me, brought me back to my true nature and opened my heart-womb connection. I've been surrounded by so much love, joy and wisdom and I wish for everywoman the opportunity to take such a beautiful and impactful journey."
"This training is a must for every woman. Empowerment, compassion and freedom. Profound feminine wisdom by embracing the seasons of the feminine cycle. The teachers are humble and hold space beautifully and I feel how passion and wise you both are."
Our Social Change Model
"Paying It Forward"
We believe that every girl and woman deserves to determine her future.
As part of our feminine social change model, this teacher training "pays it forward" to assist women and girls from Nepal who have experienced sex slavery and exploitation to also receive valuable trauma-informed therapeutic support and education.
$150 from your fee in this teacher training will sponsor ONE woman in Nepal to attend the Women's Life Transformational Program, providing the chance for these girls to live a life free from slavery with our charity partner Art to Healing.
All-Inclusive Packages:
9 Nights SINGLE Accommodation, 3 Meals a day + Course Fees, manual, and your contribution to support 1 woman in Nepal
Early Bird before 1st June 2022: €1800
Full Price: €1950
---
9 Nights Shared Twin Accommodation, 3 Meals a day + Course Fees, manual, and your contribution to support 1 woman in Nepal
Early Bird before 1st June 2022: €1600
Full Price: €1750
---
No Food & Accommodation option:  Your course fees, manual, and your contribution to support 1 woman in Nepal.
Early Bird before 1st June 2022: €1100
Full Price: €1250
---
We love social change! Your investment will help to transform the world through our social change initiative of supporting 1 woman who has experienced sex slavery in Nepal to also receive valuable women's health education too.
Please read our Terms and Conditions before registration. Your payment is an agreement to our policies.
SAVE €150 before the 1st of June 2022 for our Early Bird Discount with
Promo Code: NAMASTE108.
Reserve your space with a €300 non-refundable deposit. Remaining due 1st September 2022.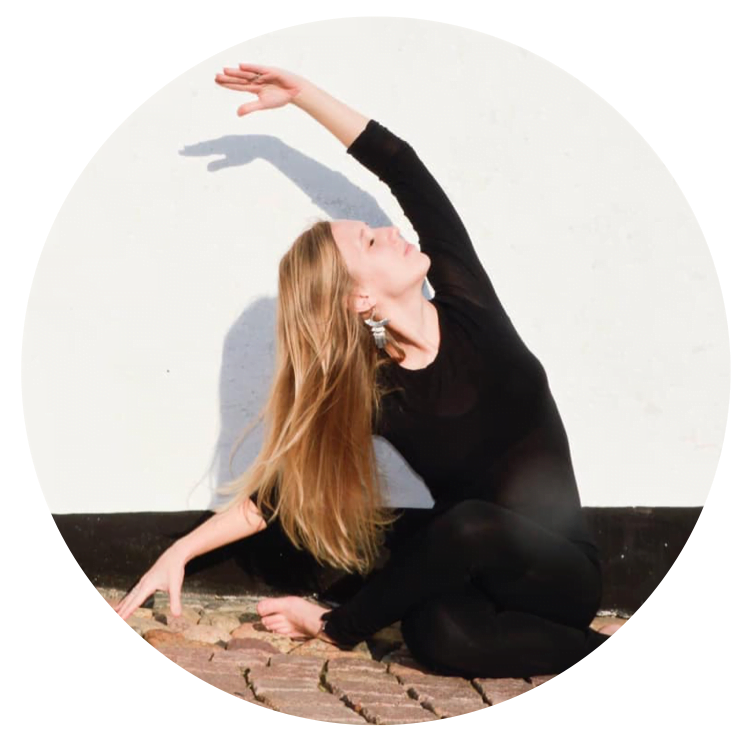 "Attending the Woman´s Yoga & Leadership Training have been one of the most transformative trainings I have done. Being a full time yoga teacher and studio owner, life gets busy and I came to this training with the intention of practicing and deepening myself in the studies and in myself, more than just learning about new concepts intellectually.

With Sofia´s and Atira´s loving, professional, transformative and inspiring teachings and guidance, I now feel like a new woman. In fact, I'm prouder than ever to be a woman! I now know how to fully honor my womanly being and cycle in order to discover even more gifts and superpowers in this life as a spiritual female being. It feels like the beginning of a new journey, where I'll be closer to myself than I even knew possible.

I can highly recommend this training for any woman who wishes to make a positive difference in her life."
And we are super passionate about social change!
Learn more about our yoga and social change projects.
Interview with Sofia Araujo:
Yoga in Prisons
Atira Tan's TED X Talk:
Inspired Action from the Heart